The 3 Day Weekend
Félim Mc Donnell & Margaret Cox
In Conversation with Pádraic Ó Máille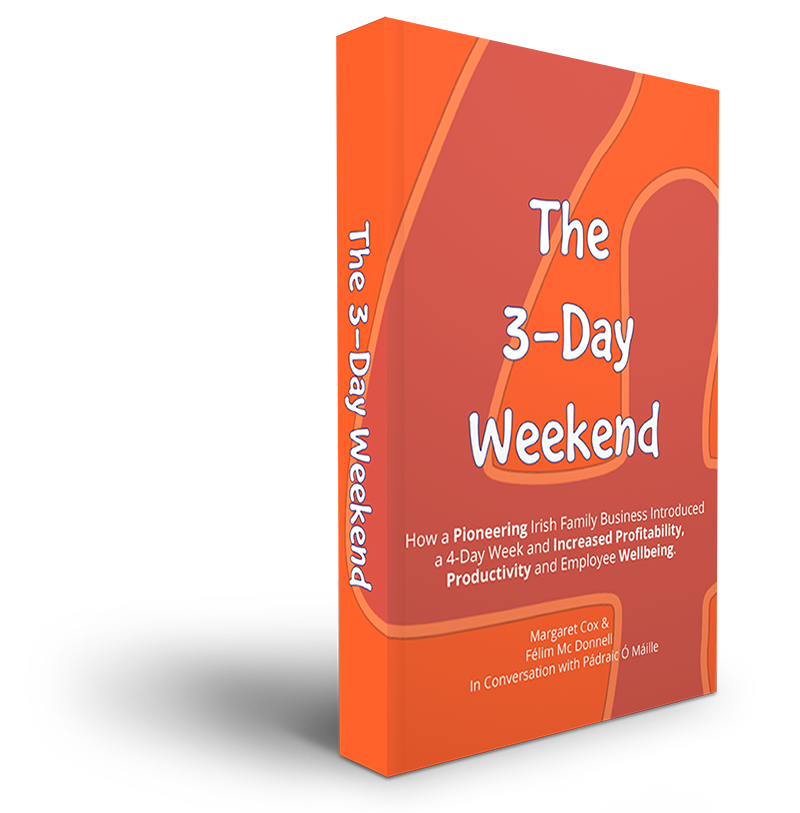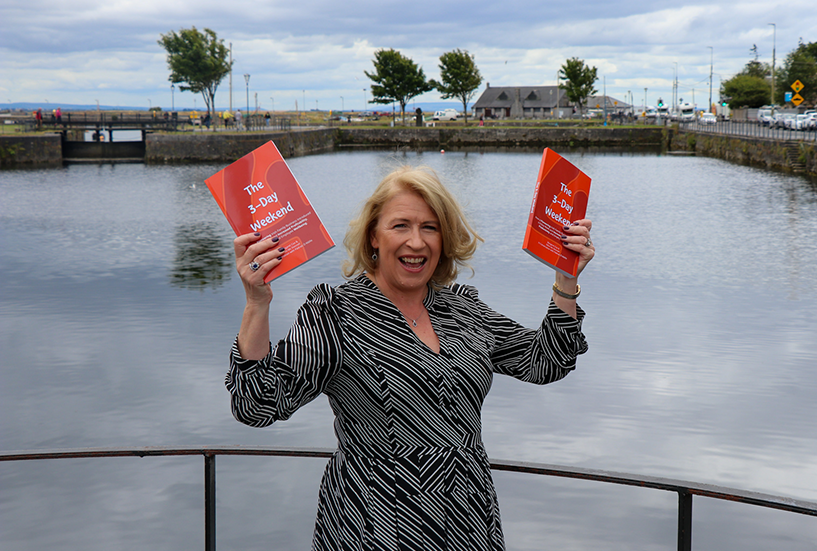 "The 3 Day Weekend"
How a Pioneering Irish Family Business Introduced a 4-Day Week and Increased Profitability, Productivity and Employee Wellbeing.
Why a 4-day week? – I'm always asked.
The answer is – that's the wrong question.
The real question is Why not a 4-day week?
If you could wave a magic wand, do your weeks work in 4 days, maintain or increase your productivity, maintain your 5 day week salary – would this piece of magic change your life?
It changed mine, and the lives of the people who love me, and the people who work with me in ICE Group, and the Customers I serve, essentially everyone I have an interaction with is somehow positively impacted.
Imagine working in an organisation
Where everyone is Focused, Energised and Happy
Where the mantra is "Be Bloody Brilliant"
Where everyone strives to deliver 100% Customer Satisfaction 100% of the Time
Where you have a 3 Day Weekend Every Week
It is all possible, and this book will tell our story of how.

And the real question for you now is – How will I get it to work in my organisation?
Part 1
The story of an Irish family business who aspired to being 'bloody brilliant.'  That calling led them to explore the feasibility of working a 4-day week and living a 3-day weekend.
Part 2
The story or voyage of Margaret Cox and Félim McDonnell from conception through to delivery, and explores the leadership qualities required to implement a successful and effective outcome.
Part 3
Looks at the results. The hard results and soft results. It shares key metrics and also interviews many of the people who experienced both the pilot and the rollout of the initiative.
Part 4
Documents a possible implementation process on how to implement a 4-day week in your business or organisation.
Depending on your specific needs, feel free to embark on this voyage at any of the 4 docking sections.
Introduction
'Don't be so bloody stupid, that will never work…'
That was her immediate reaction.
Somehow she succeeded in restraining herself, and tempering her remarks. 'That's a really great idea, but it will never work,' Margaret said instead.
That one sentence contained words Félim wanted to hear, as in "it's a really great idea". And he also recalled telling himself that he had "loads of work to do to refine it…"
Félim McDonnell had already been stuck by the toothpaste tube experience, which occurred when his wife and business partner, Margaret Cox, left for Australia on a 3-week business trip.  On his first morning "home-alone", Félim noticed that there was little or no toothpaste left in the bathroom.
It never occurred to him to buy more. They didn't teach that module in engineering school. But he did become aware of a new and recurring pattern of behaviour.
He began to become increasingly thrifty and creative about the use of the remaining toothpaste. He wasted far less.  He discovered creative new ways of extricating bits from the edges of the tube.  And then he became almost obsessed with the goal of stringing the last bit of toothpaste he could squeeze out until Margaret returned.
He proclaimed to her with a Steve Silvermint smile that "less can certainly be more".
For those intending on implementing the initiative immediately please download the e-documents.  These enable you to begin working with your team immediately on implementing a change that has been proven to work successfully.
The 3 Day Weekend
Learn More